The HREIT Delegation Conducted Unannounced Visits in Bitlis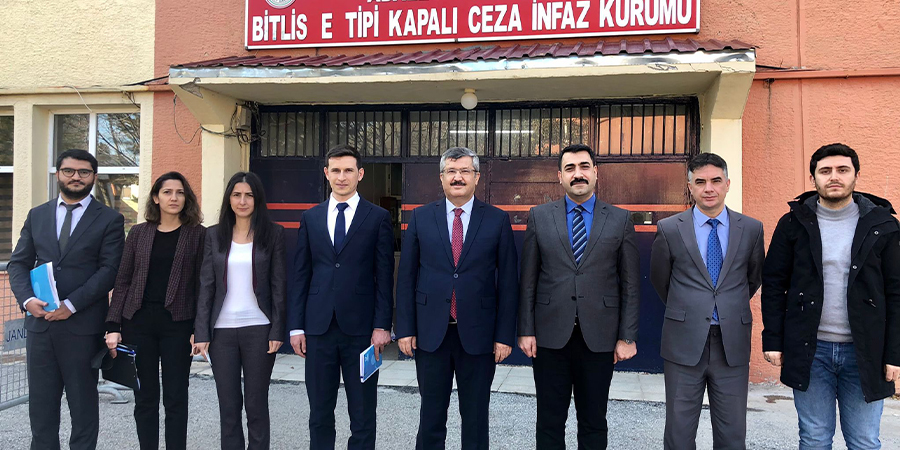 Headed by Board Member Ünal Sade, the HREIT Delegation, conducted unannounced visits to Bitlis E Type Closed Penitentiary Institution and Bitlis Children's Houses Site Directorates as part of its National Preventive Mechanism mandate.
The delegation, received information from the authorities of the institutions, examined the accommodation conditions on site in both centers. One-on-one interviews were held in accordance with the Covid-19 measures.
Within the context of both visits, 'Situations relating to the physical conditions of the institutions, the situation of vulnerable groups, the health services, vaccination studies, the measures taken for the Covid-19 pandemic, nutritional conditions, social activities, daily life and communication with the external world' were examined in the context of national and international standards.
Reports containing the findings and recommendations regarding the examinations and interviews will be prepared and shared with the relevant institutions and the public.
As part of the visit to Bitlis, the HREIT Board Member Ünal Sade also visited Bitlis Governor Oktay Çağatay and Chief Public Prosecutor Ali İhsan Akdoğan. Mr. Sade presented the report titled "Armenia's Actions in Karabakh: Human Rights Violations and the Monitoring of Violations" published by our Institution to the Governor and Chief Public Prosecutor.