Press Release on Nazi-Sympathetic Acts and Discourses on the Social Media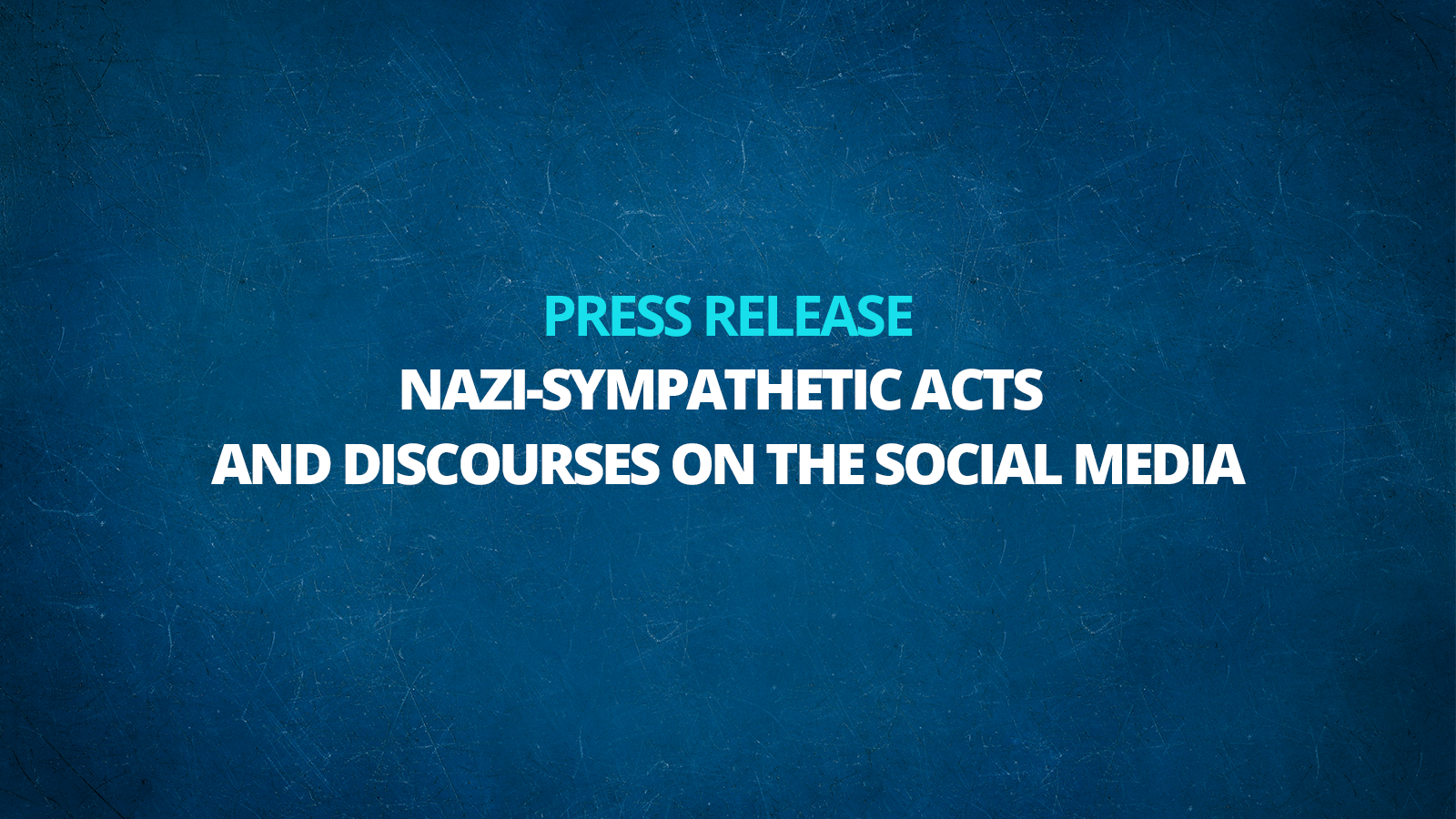 In the recent days, there are allegations that pro-Nazi and hate filled acts and discourses becoming more common in both printed and visual press. That the football players of a high school showing their happiness with Nazi salute in an inter-high school tournament and that the 7th grade students of a school posing by making Nazi salute during a museum visit are among the allegations. 
Anti-Semitism exists today as a prejudice in which Jews are confronted with hostility and treated as inhuman, as an out-group, and it can be manifested in individuals as attitudes, in culture and various forms of expression. (UNESCO and OSCE, Addressing Anti-Semitism through Education Guidelines for Policymakers, p. 12)
According to the Recommendation No. R (97) 20 on "hate speech" published by Council of Europe, hate speech is "[...] understood as covering all forms of expression which spread, incite, promote or justify racial hatred, xenophobia, anti-Semitism or other forms of hatred based on intolerance, including: intolerance expressed by aggressive nationalism and ethnocentrism, discrimination and hostility against minorities, migrants and people of immigrant origin."
In the General Policy Recommendation No. 1 of the European Commission Against Racism and Intolerance (ECRI), in order to effectively combat racism, xenophobia, anti-Semitism and intolerance, the importance of an approach which is present in all areas of life, made concrete with complementary and reinforcing measures, and offers integrity and continuity is brought to attention. On the other hand, General Policy Recommendation No. 2 emphasizes that equality institutions play a vital role in establishing equality and in the fight against discrimination and intolerance.
As stated in the Recommendation No. 10 of ECHRI on "Combating Racism and Racial Discrimination In and Through School Education," all children must learn not to discriminate and put this into action during these times where racism, xenophobia, anti-Semitism, and Islamophobia are on rise globally. Without a doubt, education is the best tool for combatting racism and discrimination and building inclusive societies. At this point, it is important to raise the awareness of children on equality and respect at an early age for the sustainability of a democratic society.
HREIT, main mission of which is to ensure persons' right to equal treatment on the basis of human dignity, prevention of discrimination in the exercise of legally recognized rights and freedoms, draws attention to the fact that educational institutions should be safe areas against racism and discrimination, and closely follows the allegations reflected in the printed and visual press within the framework of its institutional mission.
Respectfully announced to the public.